Olympus & Skyline High Schools


CLASS OF 1963
In Memory
Jay Workman (Jeanette Telford)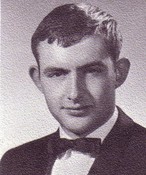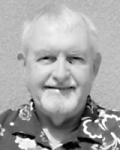 November 21, 1944 ~ April 23,2013

Jay Ashley Workman, 68, our forever loved husband, father, grandfather, brother , colleague, and friend, passed away peacefully at home on April 23rd, in Dammeron Valley, Utah after fighting a vigilant year long battle with pancreatic cancer.

Born in Cedar City, Utah on November 21, 1944 to Ashley A. and Phyllis Whitbeck Workman. Jay spent his young childhood, along with his older sister Joyce in Milford, before moving to Salt Lake City, Utah. Here, he would discover his passions for all things adventurous and outdoors. Growing up in the East Millcreek area, he attended Olympus High School, where he began dating his childhood friend, and future wife, Jeanette Telford. Both Jay and Jeanette attended the University of Utah, while he followed in his father's footsteps, working for the Union Pacific Railroad. The two married in 1967, and would soon have three amazing children: Anthony (A.J.), Ryan and Jessica, and years later would welcome into the family their daughter-in-law Lori (Hatfield), as well as two beautiful grandchildren, Alex and Audrey.
Pursuing his deep passion for helping others, Jay spent the later part of his career as an ER Nurse with St. Marks Hospital, the Ski Patrol Training Officer for Solitude Mountain Resort, and the Assistant Fire Chief for the Dammeron Valley Fire Department and Rescue.

Along with his loving family, Jay is survived by his sister Joyce (Tom) Man, many nieces, nephews and in-laws, as well as many loving and supportive friends, co-workers, students, and others whose lives he touched with his knowledge, his humor, his respect, and his caring nature.

The family extends much gratitude towards the physicians and caregivers who treated Jay throughout the past year, as well as the compassionate care he received through Dixie Hospice Care.
A celebration of Jay's life will be held in the coming months.

In lieu of flowers, the family suggests donations to the Huntsman Cancer Foundation or the Dammeron Valley Fire Department and Rescue, a volunteer-run organization (1261 North Dammeron Valley Drive, Dammeron Valley, Utah, 84783)

Online thoughts and condolences can be shared on Jay's Facebook page: www.facebook.com/jay.workman.319 and through McMillan Mortuary, online at www.mcmillanmortuary.com McMillan Mortuary 435-688-8880