Olympus & Skyline High Schools


CLASS OF 1963
In Memory
David Bullock VIEW PROFILE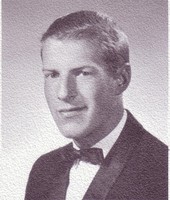 David Charles Bullock: February 26, 1945 ~ July 30, 2009 : David Charles Bullock passed away on July 30, 2009, after an extended illness from complications due to diabetes. David was born in Provo, Utah, on February 26, 1945, to Cecil Irving Bullock and Hazel Elaine Johnson.
David spent his early years in Lindon, Utah, where his father and grandmother, Cora Bullock, operated the Bullock General Store until 1954. The family then moved to Salt Lake City where he attended school. He graduated from Olympus High School in 1963. He then entered the National Guard and served as a medic. He served a LDS Mission in the Northwestern States Mission. He then attended the University of Utah and Brigham Young University for two years.

In 1970 David was married to Rose Hickenlooper. They had three children—Wendy, Shane, and Richard. They operated a day care center in Sandy. They were then later divorced. In 1988, he was married to Cindy Badger. They had three children—Bryce, Hile a, and Benjamin. They lived in Oakley until 1994 when his family moved to Dammeron Valley. During this time he operated Sand Castle Day Care in Salt Lake City. They were divorced after 11 years.

David had many opportunities to serve in the Church of Jesus Christ of Latter-Day Saints, including Bishop of the Lark Ward. He has always had a firm testimony of the Savior

For the last two years of his life he lived at Crosslands Rehabilitation Center in Sandy, Utah.
David is survived by his brothers Kent (Doris), and Gerald (Janet), his sisters Kathleen (Ron) and Peggy (Gregg), his children Wendy, Shane, Rick, Bryce, Hilea and Benjamin as well as his two grandchildren—Brooklyn, and Richard II.
He joins his parents and granddaughter Sarah.
Memorial services will be held Monday, August 3, 2009 at 10:00 a.m. in the American Fork 38
th
Branch, 240 South Center Street, American Fork.
Interment will be in the Pleasant Grove City Cemetery.
Condolences may be sent to the family at
www.olpinmortuary.com
We will love and miss you, friend, brother, grandpa, and dad.
Click here to see David's last Profile entry.