Olympus & Skyline High Schools


CLASS OF 1963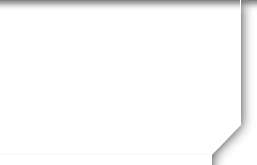 Planning Meeting Agenda
Reunion Planning Teleconferences
The next Reunion Planning Teleconference is scheduled for Wednesday May 2, 2018 at 7 p.m. (MST). Thereafter, Planning Teleconferences will be scheduled periodically, as needed.. To participate or just listen dial 1-888-398-6449. No access code is required to join the call. You may also access the conference by computer at this url https://www.uberconference.com/oly-sky63 (passwords are NOT NEEDED).
The teleconference system automatically notifies committee members by telephone, email and text before the start of each meeting. Teleconferences are scheduled on the first Wednesday of every month. Each meeting is scheduled for no more than 60 minutes.
To foster transparency and encourage teamwork, all meetings are recorded.
Tentative Agenda MayTeleconference
Final Update on arrangements at The Cottonwood Club: Cathy Fisher Sanderson
Book of autobiographies project: John and Valerie BerkleyTelford and all
Registration materials/promotion: electronic and surface mail.
Update, discussion and assignments:
Send Ron Scott (rbscott@comcast.net) a note of things you would like added to the agenda.