Olympus & Skyline High Schools


CLASS OF 1963
What's New


Not a member?
JOIN HERE
Find and click on your name.

Posted on: Jun 03, 2023 at 2:33 AM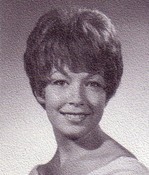 Happy Birthday girlfriend! You still look young in your photo above!
H. B. to a der, caring soul. I hope all is well.
Happy birthday to you. You're a great memory from Jr. High. I always respected you. And, it was good to see you again. I hope you can make the next year reunion.
Happy birthday Carol. I hope you're staying busy and getting closer to what's right to do. We all need that.
Posted on: Nov 09, 2022 at 8:23 AM
It was so fun to see you and have a visit. You're still one of my favorite people.
I am so saddened to hear this news. Toni and I were pals all through high school, along with Steve Hailes, who also died recently, John Jackson and Jeanette Gilbert. We had some great times.
Posted on: Aug 15, 2022 at 9:48 AM
Hey Mike! Glad of you to get around joining the 77 Club!! Hope all is well with ya! If I get sick of Utah winter, I just may jump in a car and head South....got room? Take care bud!!!
I was a close friend of Linda Kocha in high school, and I've always wondered what happened to her. She married Butch Chase when we were in our senior year, and I totally lost contact shortly afterwards. It's great to hear she had such a happy life. Thanks very much for posting this.