Olympus & Skyline High Schools


CLASS OF 1963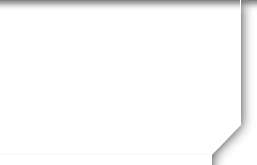 Who's Coming to The 55th?
Below are some of the people you may encounter during the Olympus-Skyline 55th Reunion weekend (August 10-11, 2018) in Holladay, Utah and other nearby locations. Their current cities/states are in parentheses. No state is listed for most Utah and other well-known cities. If you haven't yet registered, please do so today. Registration forms can be found here (http://www.oly-sky63.com/Register.htm ).
The roster will be updated weekly or more often throughout July and early August, 2018.
If you have registered, but do not find your name below, please contact Susan Lambourne Stevenson at susanstevenson123@yahoo.com If your name is listed below but you have not yet officially registered, please consider this a reminder to register today. If necessary, you can pay at the door, but please pre-order your dinner selection when you email Susan.
Adamson, Marilyn (Cottonwood Heights, UT)
Allington (Wehrli), Jeri and Don Wehrli (SLC)
Ashton (Van Orman), Ellen (Holladay, UT)
Astin (Pugh), Johnny (South Jordan, UT)
Bacon, Bill (Seattle, WA)
Baer, Larry (Seattle, WA)
Bagley, Doug and Margaret (Millcreek, UT)
Bailey, Doug (Sun City, AZ)
Baldwin, Jay (Carson City, NV)
Baker, Jeff and Mary (Cottonwood Heights, UT)
Baker, Tim and Virginia (Farr West, UT)
Beilfuss (McKee), Georgia and Jim McKee (San Diego, CA)
Belka, Lynn (Price, UT)
Berkley (Telford), Valerie ( South Jordan, UT)
Bjorn, Paul (SLC)
Black (Heaton), JoLee (SLC)
Brand, Steve and Roni (SLC)
Butler, Ron and Ann (Holladay, UT)
Christensen (Zurcher), Cheryl (Holladay)
Collins (Godfrey), Bonnie and Mitch Godfrey (Bozeman, MT)
Cordray, Bill and Pauline (SLC)
Court (Longmore) Jackie (SLC)
Crane, Cheryl (Murray, UT)
Drage Leetham, Lynda (Fort Collins, CO)
Farr, Carole (Millcreek, UT)
Fenton (Thomas), Dixie (Centerville, UT)
Ferguson, Richard and Marta (Saratoga Springs, UT)
Fisher (Sanderson), Cathy and Del (Sandy, UT)
Furstenau, Robert and Jeanette (Sandy, UT)
Gilbert (Minson), Janette (Sandy, UT)
Gurr, John and Ilauna Johnson Gurr (SLC)
Gwilliam (Anderson), Colleen (Ivins, UT)
Gygi (Hamm), Elaine (Congress, AZ)
Halverson, Don and Janeen (Sandy)
Hansen, Gary and Judy (Bountiful, UT)
Hansen (Young), Pam (West Jordan, UT)
Harper, Rulon and Paula (Holladay)
Hatch (Sweeten), Deyanne and Bob Sweeten (Holladay, UT)
Hawkins (Wagstaff), Laura and Doug Wagstaff (Oakley, UT)
Heal (Breiman), Penny (SLC)
Hemming, Reid and Margo Anderson (SLC)
Henrichsen (Batley), Lynda (Clearfield, UT)
Heaps, Lamont (Midvale, UT)
Holm, Dennis and De (Sandy, UT)
Holmberg, Ted and Pam Horsley (Draper, UT)
Horiuchi (Barton), Marsha (SLC)
Horsely (Holmberg), Pam and Ted Holmberg (Draper, UT)
Howard (Coombs-Stokes), Bonnie and Larry Stokes (Scottsdale, AZ)
Howells, Tim and Patty Howells (Sandy, UT)
Huntsman, Ed (SLC)
Iverson, Dennis and Deborah (SLC)
Johnson (Gurr), Ilauna and John Gurr (SLC)
Juluson, Frances Petersen (Riverton, UT)
Kimball, Don (SLC)
Lambourne (Stevenson), Susan and Brian Stevenson (Millcreek, UT)
McKean, Ron (SLC)
Merrill (Davis), Toni and Roger Davis (So. Jordan, UT)
Meyer, Roger and Shauna (SLC)
Meyer, Spencer (Rhome, TX)
Miller (Eastlyn), Ann (Cottonwood Heights, UT)
Nakamura (Iwasaki),Carol (SLC)
Newman, John (Walnut Creek, CA)
Nicholes, Linda (SLC)
Niederhauser, Tom and Sue (Price, UT)
Nielsen, Gary (Kamloops, BC)
Ogden (Tuckett) Carol Ann and Mike Tuckett (Cottonwood Heights, UT)
Osborn, Dwight (St. George, UT)
Nelson (Paull), Brenda (Oakley, UT)
Petersen, Joe and Lee (Elizabeth, CO)
Petersen, Randy (Midvale, UT)
Peterson, Donna (London, Ontario Canada)
Pope, Steven (Washington, UT)
Poulton, Bob (Torrey, UT)
Price, Diane (Sandpoint, ID)
Quayle (Hanks) Susan, (Holladay)
Quist, Maxine (NYC)
Redenbaugh, Russell and Natalia (Oakland, CA)
Reynolds Hague, Carole Jean (Ormond Beach, FL)
Richardson (Kankainen), Kathy and Eric (SLC)
Roth Christensen, Lynn (Millcreek, UT)
Scott, Ron and Diana (Westport, CT)
Smiith (Reynolds), Cheri (SLC)
Smith, Vern and Toshiko (West Jordan, UT)
Snow, Jim (San Diego, CA)
Stagg, Bob and Jackie (Houston, TX)
Staker, Val and Sung (Holladay, UT)
Stapley (Lackey), Gail (St. George, UT)
Steiner (Kirigin), Judy and Larry Kirigin (Sandy, UT)
Stone, John and Gae (SLC)
Stout (Kinzer), Rae and Kathy Hilton (North Salt Lake, UT)
Stowe, Greg (Los Gatos, CA.)
Sweeten, Bob and Deyanne (Hatch) (Holladay, UT)
Telford (Workman) Jeanette (St. George, UT)
Telford, John and Valerie Berkley Telford ( South Jordan, UT)
Theodore, Mark and Constance (SLC)
Tolman (Smith), Linda Kay and Jim Smith (Alpine, UT)
Vorhees (Wimmer), Pauline and Douglas Wimmer
Wachs, Richard and Genai (Santa Fe, NM)
Walker (Circuit), Lou Ann (LaJolla, CA)
White, Daryl and Philip Carpenter (Atlanta, GA)
White (Giauque) Jan and Kent (Holladay, UT)
Wilkinson, Craig and Devona (Cottonwood Heights, UT)
Wright, Jim and Kris (South Jordan)
Young, Craig and Anne Young (Murrieta, CA)
Zacher Nelson, Debbie (Millcreek, UT)
Zacher Hill, Pam (St. George, UT)