Olympus & Skyline High Schools


CLASS OF 1963
In Memory
John Robert Grey III VIEW PROFILE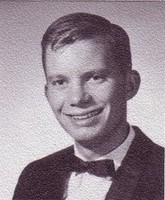 John Robert Grey III
1946 to 1997, approximate
This obituary is not official. We have been unable to locate any so far. We are waiting to hear from John's widow. The information is created from various resources:
• father's obituary from the Marin Independent Journal May 21, 2011;
• marriage record from San Francisco in 1967;
• missing classmates list of the Redwood High School class of '63 reunion web site
• recollections from classmates Virginia Gough, Kip Harris, Michael Peglau, Marcus Theodore, and Redwood classmate Bev Sadler Powell.
John Robert Grey III was born in 1946 near El Segundo, California to John Robert Grey II and Margaret Severance Grey. John's father moved the family to Salt Lake City in 1957 to become the Manager of the Salt Lake City Chevron Refinery. John attended Olympus High School and was active in football, golf, and Concert Choir. He was a National Merit finalist. During his senior year, Chevron relocated the family to Tiburon, Marin County, California where John's father became Manager of the refinery in Richmond, and later became president of Chevron.
Kip Harris recalls John's departure party:
"His family moved to the Bay Area around Christmas in 1962 and John moved with them. I recall a farewell dinner at the Hibachi. My memory is not very clear but I remember John, Kimon Georgeson, Anne Michaelson, and Michelle Moench attending. There were others perhaps including Barr Taylor and Bob Bringhurst but I'm not positive about that. I do remember John, as was his wont, sneaking in a bottle. Often in the two and half years I shared a locker with him and Kimon, there would be booze bottles stashed among the textbooks."
Michael Peglau elaborates on this:
"i do recall that john left olympus before graduation. i believe his family moved in nov. '62, and very typically john, while sorry to go, looked upon the move as an adventure--his father had been promoted and i know also that his family indeed lived in marin county. (i recall playing golf there with him and his brothers while we were at stanford with my many wayward shots giving everyone a good laugh). john also worked a summer with me in idaho and utah first at idaho concrete pipe and then at utah concrete pipe, companies my father owned in a partnership. john also joined a rock band that summer as a singer. the band called itself the frog prince and the noblemen. (john's self anointed nickname was froggy.)"
John attended Redwood High School in Larkspur, Marin Co., and graduated in 1963. A classmate remembers this:
"I was in the Redwood High School class of '63, and I remember a John Grey in my Trigonometry class. I seem to remember a slightly rounder face than the picture but I do think it is the same John Grey (difficult to bring up my own image of a face from a mere 50 years ago)! [note: Their year book had no photo of John so we sent her one from Olympus to verify that he was at Redwood HS] What I particularly remember is that John was quite a smart guy and had a truly terrific sense of humor that he did not hold back. I remember his favorite phrase was always "ganz schön!" I do not, however, seem to remember him in my German class, so not certain where or when he picked that up. Never did hear anything more of him after graduation, and am sad to hear that he died so young. Wish I could help more, but that is about all that I can remember!"
Sincerely, Bev Sadler Prowell
John attended Stanford University, in the same class as Virginia Gough and Michael Peglau, as well as his future wife, Maureen Anne O'Connor. He received an AB in Political Science 1967, and an MBA in Business 1970.
Michael: "at stanford john was a poli-sci major with a minor in partying and attending rock concerts or perhaps i have that reversed. john was a most hearty eater (seconds, thirds, fourths, and washed down with plenty of beer or wine-- he always welcomed a full plate and tall glass and as i've said a lively party). I also recall that while we were at stanford he said, with some amusement, that he was on his way to sloppy fat--and later he remarked to me with amused irony that his weight disqualified him for the draft--this was probably in the spring of 1967. he and i lost touch after i went east to start my graduate work in art history but i did hear rumors periodically about his involvement in rock. at some point, he left the bay area and moved to seattle where he emerged as a dj. i recall sadly reading a brief obit in the stanford magazine well over a decade ago--at some point between the 30th and 35 reunions of the class of '67 so his death was after 1997 and before 2002."
On October 7, 1967, John married Maureen A. O'Connor in San Francisco, Ca.
Virginia Gough Hunt ' memory was peaked by this:
"When your obit mentioned that John Grey was married to Maureen O'Connor it sounded like a familiar name. I didn't know her at Stanford, but we were in the same freshman dorm. Anyway, I looked her up on the Stanford Alumni site and they have a listing for Maureen Anne O'Connor Grey, AB English 1967. It lists her email address as mocgrey@aol.com, though of course it may not be a current address." [We hope it is so we can complete this obituary]
Kip remembers John and Maureen in Palo Alto about two years later:
"My next memory was of a dinner in Palo Alto in 1969. Marina and I were living in San Francisco where she was teaching at the San Francisco Ballet and I was working in a bookstore in Union Square. We were invited down to his apartment which he shared with his girl friend or wife (I no longer remember her name). The only clear recollection of that evening was a moment of embarrassment when I made a comment about the American class system and used a fireman as one of those salt of the earth lower middle class people who end up doing the dirty work for the privileged. John took me aside and mentioned that his friend / wife's father was a fireman and was rather sensitive about it.
"Marina and I got married in 1969 before moving to the Midwest to attend graduate school at the University of Chicago.. The wedding took place in the Kruse Rhododendron State Reserve on the coast north of San Francisco. John was my best man. We were married by an off duty Catholic priest and the paperwork was a bit disorganized. Marina and I met John in the financial district of San Francisco at 7:30 on a Monday morning with our car loaded with all our worldly goods (that was back in the era when you could pack everything in the back of a VW or at least into a small U-Haul). John signed the marriage certificates. He was to mail one to the city offices; I have one in my safe. That was the last time I saw him."
Both Michael and Virginia recall seeing a death notice in the Stanford Alumni Newsletter but cannot recall the details. Michael and Marcus say it was in Seattle.
Marc Theodore has this final memory:
"John's father was the President of Standard Oil Company, (later Chevron) according to a Forbes article in the 70's--at that time John was still alive and working as a DJ in the Seattle area. Sad story--apparently he put on a tremendous amount of weight to avoid the draft and never recovered."
In his father's obituary, John is mentioned as dying earlier. It does not mention Maureen. He had two surviving brothers, Douglas and Richard and at least one son, John Robert Grey IV. He is also survived by two daughters Amanda Kathleen Grey- Timar (Sebastian Dezso) and Courtney Grey-Hanna (Reggie). See comments below.
Click here to see John Robert's last Profile entry.