Olympus & Skyline High Schools


CLASS OF 1963
In Memory
Anne Lee Eddy (Zdunich)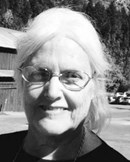 Anne Lee Eddy (Zdunich)
02/15/1945 - 11/19/2014
Wife, mother, grandmother, sister, aunt and friend passed away suddenly in Salt Lake City on Nov 19, 2014 while serving a Family and Church History Headquarters Mission for the LDS Church. Born Feb 15, 1945 to Verda Eileen Feveryear and Marcus Lyle Eddy in Salt Lake City Utah. Granddaughter of Hazel Wheaton and George Feveryear and Mr. and Mrs. Asia L Eddy of Brigham City, Utah. She is survived by her children, grandchildren, mother, sisters; Marcia and Lecia, brothers; Paul (Donna), Stephan (Paulette), and many nieces, nephews, aunts, uncles and cousins that she loved dearly. Preceded in death by her husband Michael Edward Zdunich, grandparents, father, and brother Don Eddy.

Anne married her soul mate Michael Edward Zdunich on Mar 12, 1965 and on May 28, 1976 she and Michael took their three children to the temple and were sealed for all time and eternity. Mother to her greatest gifts; Michael Marcus Zdunich (Cheryl), John David Zdunich (Cynthia) and LeAnne Sanderson (Boyce).

The only reason that she allowed her greatest gifts to live past their teen years were her grandchildren, the light of her existence; Michael Zackery, Dylan Jamison (DJ), Gavin Chance, Quincey, MacKinsey, Nathaniel Scott, John Michael, Toby Ann, Shawn, Aaron, Callen Jay, Cordell Michael, Emery Jace and Julian Boyce.
Graduated from Olympus HS in 1963. Was a college graduate. Proud member of the LDS Church and was graciously serving her Lord and Savior on a mission over the last few years. Loved her church and studying the scriptures. Worked hard every day to be the best person she could. Loved, supported, and enjoyed watching her grandchildren play sports around the valley. Loved and enjoyed her family and friends. She is looking forward to what the Lord has in store for her and Michael.

Funeral services will be Monday, Nov. 24 at the Sandy Crescent Ridge 7th Ward, 1265 E. 11000 South, at 11am. Viewings will be Sunday 6-8pm and Mon. 9:30-10:30am, both at the church. Interment, Larkin Sunset Gardens. Online condolences at www.larkincares.com
Published in Salt Lake Tribune on Nov. 22, 2014