Olympus & Skyline High Schools


CLASS OF 1963
In Memory
Julie Fluckiger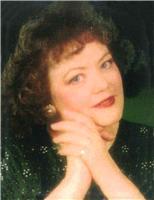 Julie Rose Fluckiger (Glenn)
1944-2016
Julie Rose Glenn, 72, of Rexburg, passed away Sunday, Dec. 18, 2016. She was born on Oct. 30, 1944, in Afton, Wyoming, to Wilford Fluckiger and Cella Cook. She was one of 16 children. She lived in Afton until her family moved to Salt Lake City, where she graduated from Olympus High School.
She attended Ricks College as an art major. She quit school when she met her husband, Jerry. They were then sealed in the Salt Lake LDS Temple on June 10, 1965. They celebrated 50 years of marriage last year. After their marriage they lived in Pocatello until Jerry graduated from ISU. They returned to Ricks College in 1968 when Jerry went to work for the college. Rexburg has been their home since, other than a year spent at BYU in Provo, Utah, while Jerry worked on his master's degree.

Julie's greatest love was her family of four children, 10 grandchildren and extended family. Next was her religion. She was born into a strong LDS family. She never wavered in her knowledge of the gospel. Illness was her constant companion for many years, but she never gave up. She will be remembered for her goodness and happy smile.

Returning to Ricks College after her children were raised, she obtained her degree in art in 1999 and was the oldest graduate in her class. She was a member of the Daughters of Utah Pioneers. She loved handicrafts of all kinds. She was always working with her hands. She loved to sing. She began singing at age ten in a church choir and did so until her voice was silenced. She collected dolls and had a house full of them.
In 2003, when Jerry retired from Brigham Young University-Idaho, they moved to Hawaii, where Jerry taught at BYU-Hawaii and both were service missionaries at the Polynesian Culture Center for four years. Julie loved the Polynesian people, and they loved her. They returned home when they were called on a mission to the Church Family History Mission in Salt Lake City. After their mission they worked in the Rexburg Temple until Jerry was called back to Hawaii for the 2009-10 school year. Illness, however, brought them back to Rexburg.

Julie traveled with her husband throughout the United States and overseas. She loved Israel. Besides family reunions, being with her family in the Hill Cumorah Pageant for two weeks was a highlight. She will be missed by family and friends.

Besides her husband she is survived by her children: Lori (Roger) Chapman of Layton, Utah; Dale (Kerri) Glenn of Kailua, Hawaii, Jay Glenn of Rexburg; and Karen (James) Bancroft of Airdrie, Alberta, Canada; 10 wonderful grandchildren; and her brothers and sisters Wanda (Grant) Hulet of Salt Lake City, Utah; Marva Lou Greene of St. Louis, Missouri; J DeOrr (Sandra) Fluckinger of Rexburg, Idaho; Duane (Carol) Fluckiger of Riverton, Utah; Eva Capron of Farmington, Utah; Mary Ella (Dick) Taggart of Sandy, Utah; Penny (DeLoy) Leavitt of Auburn, Wyoming; Donna (Jim) Colbert of Magna, Utah; and JoLinda (Bob) Holm of Idaho Falls, Idaho. She was preceded in death by her parents, four brothers and two sisters.

Funeral services will be held at 11 a.m. Tuesday, Dec. 27, at the Park Street LDS Chapel. The family will receive friends Monday evening from 5:30-7 p.m. at Flamm Funeral Home and again from 10-10:45 a.m. at the church prior to services. Condolences may be sent online to www.flammfh.com.