Olympus & Skyline High Schools


CLASS OF 1963
In Memory
John Telford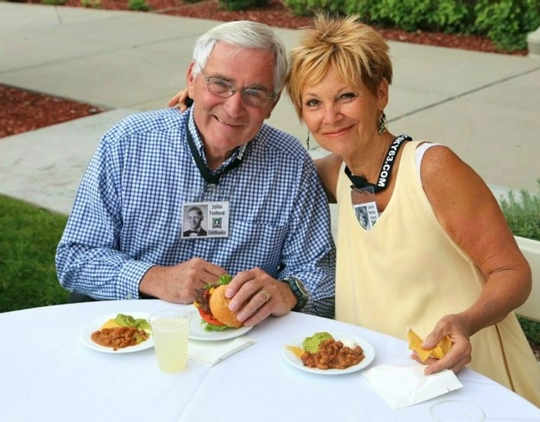 John W. Telford
DECEMBER 31, 1944 – FEBRUARY 1, 2019
John William Telford age 74 passed away on February 1, 2019 at his home in South Jordan, Utah surrounded by his family. He was born on December 31, 1944 in Salt Lake City, Utah to William James and Mary Gwendolyn Wagstaff Telford. John attended Olympus High School and graduated from the University of Utah with a master of fine arts degree. He married Valerie Jean Berkley on August 23, 1967 in the Salt Lake Temple.
His parents took his family to most of the state's national parks and monuments before John was 10 years old. There were frequent fishing and camping trips in the Wasatch and Uintas which exposed him to the natural world. Little wonder then that when he picked up a camera that he photographed the landscape. John received his first camera as a high school graduation present from his parents while everyone else got clock radios – it was destiny.
After serving in the United States Army and Air National Guard for six months John served a mission for the Church of Jesus Christ of Latter-day Saints in the beautiful islands of Samoa. John loved spending time with his wife, children, grandchildren and great-grandchildren. There were many camping trips, river runs, days spent playing at Bear Lake and family dinners. He loved to go on road trips and to see the world with his sweetheart Valerie. He loved to chase the light and capture memories with his photographs.
John retired from Brigham Young University where he was a professor of photography and former Chair of the Department of Visual Arts. His award-winning photographs have been published extensively and exhibited both nationally and internationally and are included in numerous public and private collections. He was the author or coauthor of many books. The Great Salt Lake Portfolio with a foreword by Pulitzer Prize winner Wallace Stegner was one of his most profound works.
John is survived by his wife Valerie Jean Berkley Telford, his children Denice (Dale) Sorensen, Debbi (Brent) Cooley, Brett (Laurie) Telford, Leslie (Paul) Boley and Lori (Benjamin) Skolmoski, his siblings Kent Telford, Jeanette Workman, Diana Strong and Cindy Averett. He has 25 Grandchildren and 12 Great Grandchildren. He was preceded in death by his parents and sister Charlene Timms.
There will be a viewing on Friday, February 8, 2019 from 7:00 – 9:00 pm and Saturday, February 9, 2019 from 9:00 – 10:30 am at The Church of Jesus Christ of Later-Day Saints Stake Center located at 9894 South 2700 West, South Jordan, UT 84095. Funeral services will follow the viewing on February 9th at 10:30. The interment will be held at Wasatch Lawn Mortuary 3401 Highland Drive, Salt Lake City, UT 84106.
·FAMILY
Valerie Jean Berkley Telford, Wife
Denice (Dale) Sorensen, Daughter
Debbi (Brent) Cooley, Daughter
Brett (Laurie) Telford, Son
Leslie 9Paul) Boley, Daughter
Lori (Benjamin) Skolmoski, Daughter
If you wish to reach out to Valerie and the family, here is her current contact information:
Valerie Telford
10098 S. 3490 W.
South Jordan, UT 84095
Phone 801-607-2833
Below is the current funeral schedule, updated TUESDAY MORNING 2/5/2019
Viewing
FRIDAY. February 8, 2019, 7:00 – 9:00 pm
Church of Jesus Christ of Latter-day Saints ( Stake Center)
9894 South 2700 West
South Jordan, Utah
Funeral Services
Saturday, February 9th
Viewing: 9-10:30 a.m.
Funeral: 10:30-12:00 a.m.
Interment: Wasatch Lawn, 3401 Highland Dr, SLC, 84106
Family luncheon:
Church of Jesus Christ of Latter-day Saints Meetinghouse
10206 S 3200 W, So. Jordan 84095
NOTE FROM RON SCOTT: I too am in shock. I will have a lot more to say about John over the next couple of days. We've been friends since grade school, a friendship that continued professionally. He and Valerie were developing an ambitious personal Biography Book involving all the willing members of our class. That work will continue. If you knew John or Valerie, or John's twin sister Jeanette Telford Workman (also a member of the class) please reach out to them and the family, and be sure to post your tributes to John here.