Olympus & Skyline High Schools


CLASS OF 1963
In Memory
Robert Sweeten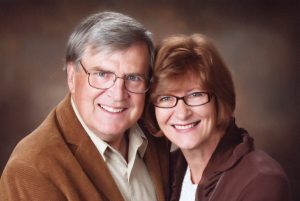 Robert Lyle Sweeten (Bob), age 75, passed away suddenly of natural causes while riding with the Northern Utah ATV Club in the high mountains near Delta, Utah. He was in nature which he loved, doing what he loved with his wife whom he loved. Love encompassed Bob. He was a renaissance man excelling in art and music while loving science and general learning. His six cherished children and twenty-five grandchildren called him a "walking encyclopedia" because you could ask him about almost anything – which they did. His wants were minimal, but time in nature was a necessity and his favorite spot was the Boundary Waters of Minnesota. In the out-of-doors he communed with God.
The struggles in his life led him to be compassionate and caring. Depression is a dark, dark, hole, but he mastered it. At the time of his passing he was happy. We rejoice as a family in his strengths. Reading challenged him greatly as a child and because of this he dedicated his creative efforts into developing a unique reading and memory program for early readers. He cared. He did so many kind little things. "I just want to help" could have been his motto.
Bob's work ethic drove everything he did. Whether he was carving precise crowns and bridges in his dental laboratory business, designing and building continuous additions to his family home, or fixing any and everything that was broken and needed repair, he never quit until the job was finished and completed with excellence. He mended children's cuts, broken dolls, all kinds of machines and even broken hearts. His sage wisdom was sought by many.
He taught us well. We will think of him every time we see a bird, hear beautiful music, work to master a tough concept or do something well. He will be there cheering us as he has in every aspect of our lives. His spirit lives. He will be at our cabin. He will continue to be our guide.
We are grateful for the life lessons he learned while serving a mission in Berlin, serving as a medic in the Army Reserve and growing up beside a father who taught him to work. He will continue to be our beacon.
Bob's heart was his home and his family. He dedicated his entire life to making life rich and full for those he loved. We mourn deeply because we all love him so much. We want to emulate his attention to detail, his caring and understanding nature, and his commitment to whatever was before him. We will miss his funny stories, his hugs and his innate goodness.
There is comfort in knowing that he died quickly, with no pain, surrounded by caring friends. He died too soon, and we selfishly mourn that he couldn't be with us longer. We love this fine man.
Now we see him cradled in the arms of his loving heavenly and earthly parents and loved ones. We shall see him again.
Bob is survived by Deyanne, his wife of fifty-two years and six children-Robert (Lisa) Sweeten, Stephanie (Curtis) Healey, Thayne (Kay) Sweeten, James (Lisa) Sweeten, Christopher (Emily) Sweeten, Laura (Peter) Bernards – twenty-five cherished grandchildren and a great-grandchild on the way- his brother Trace Sweeten, and sisters Toi (Dennis) Nielsen, Heidi Sweeten and Becky (Blaine) Smith.
A visitation with the family will be held on Thursday, June 27th, from 6:00-8:00 PM at Memorial Cottonwood Mortuary, 4670 S. Highland Dr. On Friday, June 28, at 10:00 AM, a graveside interment service will occur at 4900 S. Memory Lane. A memorial service to celebrate Bob's life will be held at 4601 S. Chapel Drive at 1:00 PM followed by a visitation with the family at the church. The family wishes to express our sincere gratitude to the friends with the NUATV Riding Club and especially Fred Dumas who did everything they could to keep Bob with us.