Olympus & Skyline High Schools


CLASS OF 1963
In Memory
Arden Carter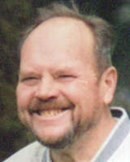 LEWISTOWN - Arden Lee Carter, 67, of Lewistown, an Army National Guard veteran who lived in Shelby in his younger years, died of esophageal cancer Oct. 29, 2011, at Peace Hospice in Great Falls.

Services are 11 a.m. Saturday at the Church of Jesus Christ of Latter Day Saints in Lewistown. Cremation has taken place.

Survivors include his wife, Christene Tebbs; six children, Arden Lee Carter Jr., Kodi Sue, Jock David Carter, Christene Reacal, Kenneth Boone Carter, and Chuck Marchant Carter; siblings Peggy, Glen, Leone, Murlin, Myrna, Lynn, Bruce, Del, LaMar and Darrell and 12 grandchildren.

Published in Great Falls Tribune on June 22, 2012