Olympus & Skyline High Schools


CLASS OF 1963
In Memory
Don Halverson (Skyline)
Don Mowrey Halverson



SEPTEMBER 11, 1945 ~ FEBRUARY 20, 2019 (AGE 73)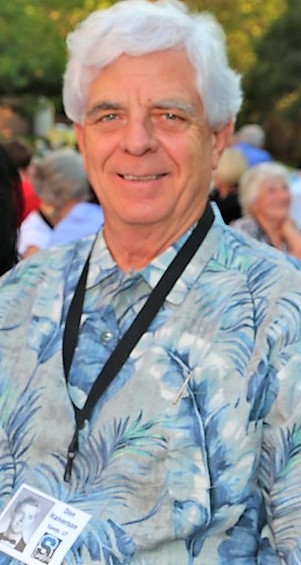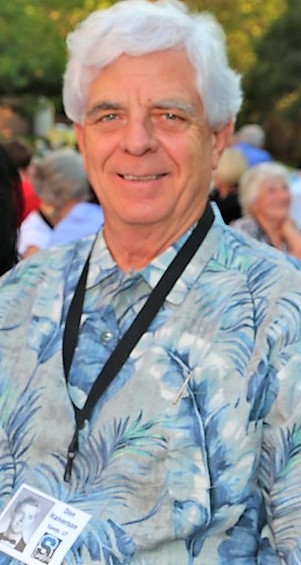 Don's family notes that the obituary below is a duplicate of one that appeared in the Salt Lake newspapers yesterday and today. An extended obituary will be posted at the HolbrookMortuary.com as soon as it is available. The photo on the left was taken at the annual dinner in 2016 of the Olympus-Skyline Class of 1963.
Don Mowrey Halverson passed from this life unexpectedly on February 20, 2019. Don spent his last day doing what he loved best: skiing, playing tennis, and spending time with his precious family. Don was born September 11, 1945 in Salt Lake City, Utah, to Ray Lee Halverson and Dorothy Mowrey and was raised in East Millcreek along with his two sisters.
Don served faithfully in the British Mission, headquartered in London, England, from 1964 to 1966. He graduated from the University of Utah with a BS in Mathematics and an MS in Engineering and worked for many prestigious companies, including Mountain Fuel, General Electric, and Boeing. His greatest professional achievement came in starting and building his own company, Systems West Computer Resources.
Don and Janeen Madsen were married on April 8, 2004 and sealed in the Jordan River Utah Temple on March 31, 2006 for time and all eternity. Janeen was the love of his life and they had 15 joyous years together. Don was dearly loved as a wonderful son, brother, husband, father, grandfather and friend. Since his passing, we have received an outpouring of tributes describing him as the best and kindest man they knew.
Don will be greatly missed by his loving wife Janeen and their family. He is survived by his children: Amy (Roger Hurst) Halverson; Jason (Ahmi) Halverson, Julie (Ryan) Wood; Michael (Anne) Halverson; Bryan Melchior; Justin (Sarah) Melchior; Andrew (Shannon) Melchior; Jan (Glen) Peterkin; 17 grandchildren; one great-grandchild and his two sisters, LuRae (John, deceased) Ferguson and Maureen (Rick) Sutherland.
Funeral services will be held Saturday, March 2, 2019, at 11:00 AM at the Granite View Stake Center, 9880 South 3100 East, in Sandy, Utah. Friends and family are invited to visit Friday, March 2, 2019, from 6:00-8:00 PM at Holbrook Mortuary, 3251 South 2300 East, Salt Lake City, Utah and at the church Saturday morning 9:30-10:30 AM prior to the service. Interment will be at the Riverton City Cemetery