Olympus & Skyline High Schools


CLASS OF 1963


Not a member?
JOIN HERE
Find and click on your name.

WHO'S ONLINE NOW
No registered users are online right now.
WHERE ARE THEY NOW

WHERE WE LIVE
Who lives where - click links below to find out.

1 lives in Alabama
29 live in Arizona
1 lives in Arkansas
61 live in California
15 live in Colorado
1 lives in Connecticut
7 live in Florida
3 live in Georgia
4 live in Hawaii
14 live in Idaho
1 lives in Iowa
1 lives in Kentucky
2 live in Louisiana
1 lives in Maryland
3 live in Massachusetts
1 lives in Michigan
4 live in Montana
16 live in Nevada
1 lives in New Jersey
8 live in New Mexico
3 live in New York
1 lives in North Carolina
13 live in Oregon
1 lives in Tennessee
10 live in Texas
434 live in Utah
3 live in Virginia
21 live in Washington
4 live in Wisconsin
3 live in Wyoming
1 lives in Alberta
1 lives in British Columbia
1 lives in Nova Scotia
1 lives in Ontario
1 lives in Costa Rica
1 lives in Denmark
64 location unknown
148 are deceased




Show Friends on map
MISSING FRIENDS
Know the email address of a missing Friend? Click here to contact them!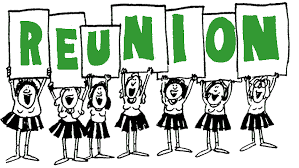 '63+60=2023
Stepping Toward Our 60th Reunion
Planning Teleconference
Thursday, February 7, 2019
7p.m. (MDT)
ALL ARE WELCOME
Computer Link: https://www.uberconference.com/oly-sky63
Toll Free Phone: 888-398-6449
PLEASE JOIN US: The conference system will accommodate up to 100 talkers and/or eavesdroppers
OLYMPUS'63SKYLINE
CLASS MEMORIAL BRICK.
The "Memory Wall" in the new Olympus High School includes a brick paying tribute to our class. The prose is a reduction of of suggestions from several people in the class:
1963
A Titanic class
nearly a thousand
when we began here
The journey is yet
our inspiration and
our reward
PROFILE OF THE CLASS OF 1963
We were the blasting caps of the Baby Boom, born as World War II ended in Europe and Japan. We came of age the year Martin Luther King proclaimed "I had a dream...," when President John Fitzgerald Kennedy was assassinated in Dallas, as the "conflict" in Vietnam edged into war, and when the rousing refrains of Peter, Paul and Mary gave way as the more free-wheeling lyrics of John,
Paul, Ringo and George ushered in a raucous decade of "sex, drugs and rock 'n roll."
In a kinder, gentler time the graduating classes of 1963 at Olympus and Skyline High Schools were united as Olympus sophomores in the largest entering high school class (more than 900 strong) ever assembled in Utah.
We disassembled somewhat in the Fall of '62 when some 200 of us opted to establish new traditions as the members of the first graduating class of the newly-opened Skyline.
Now, we formally reunite every five years or so (as we did for our 50th Reunion in August of 2013) and as we did less formally for dinner on the first Saturday of August in 2014, 2015, 2016, but the second Saturday this year for our 55th Reunion August 10-11, 2018 at the Cottonwood Club and other sites in metro Salt Lake City. The registration form for the 55th Reunion here: http://www.oly-sky63.com/Register.htm
As you may know, many of us from Copenhagen, Denmark to Korea and in nearly every state in the U.S. have been talking together online or getting together in smaller groups for good food and conversation since 2002. This "will `likely go on until we die."
Another classmate put it this way:: "It's like a time machine, with a 'click', you're able to go back decades, visit old acquaintances and establish new friendships with people you didn't know at all, but now wish you had. There's a huge difference between then and now: now, we're more open, honest, caring, empathetic and sharing."
This is the website everyone who was ever a part of the Class of 1963 at Olympus and Skyline High Schools (
www.Oly-Sky63.com
). Hundreds of photographs are here. You are encouraged to publish your own photos here on your own pages or in the "Galleries" section where you will find photos from all of the recent reunions as well as of our
days together way back when. Before the old Olympus returned to the dust from whence it came, John Telford and Paul Bjorn photographed the old school (it looked pretty spiffy actually). They too are posted to this site under "Galleries."
Incidentally, if you see a camera icon next to a classmate's name on the roster, it indicates he/she has posted photographs. Just click on the "name" and all the pictures that person posted will appear.
The bottom line is this: if you haven't visited the main Olympus and Skyline site and devoted at least 45 minutes to checking-out your friends and add your own personal reflections, you are missing out. Spend some time here.
If you know the email addresses of classmates who have not yet subscribed to the site, be sure to invite them using the invitation box in the bottom right-hand corner of this page. Simply paste or type in our missing classmate's email address. The system will take care of the rest.
KEEP REUNIONS AFFORDABLE TO ALL
CONTRIBUTE TO THE REUNION FUND RIGHT NOW
In 2003, 2008, 2013 and every year since many class members contributed far more than the required participation fees. Thank you to them. Donations over and above standard reunion fees have been used to underwrite the general costs of the reunion and thereby ensuring that individual fees are affordable to all.
This proud tradition is being sustained in the run-up to our 55th Reunion August 10-11, 2018 in Salt Lake City. The list of classmates who have contributed to the general reunion fund can be found here: http://www.oly-sky63.com/class_custom4.cfm. Please donate whatever you can, whenever you can, to help keep our class events affordable to all.
Please make your check payable to the Olympus Skyline Class of 1963 (memo: Donation Reunion Fund) and mail it to :
Olympus-Skyline Class of 63
P.O. Box 712013
Salt Lake City, Utah 84171